SEATTLE, WA - Remember when Google honored New Engen with the Google Premier Partner Award for top online sales in the U.S. and Canada? Well, it gets better! Google has turned our recognition into an official case study, highlighting our expertise in leveraging Smart Bidding, Performance Max campaigns, and Broad Match search campaigns.
Shining a Light on our Google Expertise
Discover below how our team's strategies resulted in a significant increase in revenue and ROAS for our partner, Graco, and the power of data-driven marketing.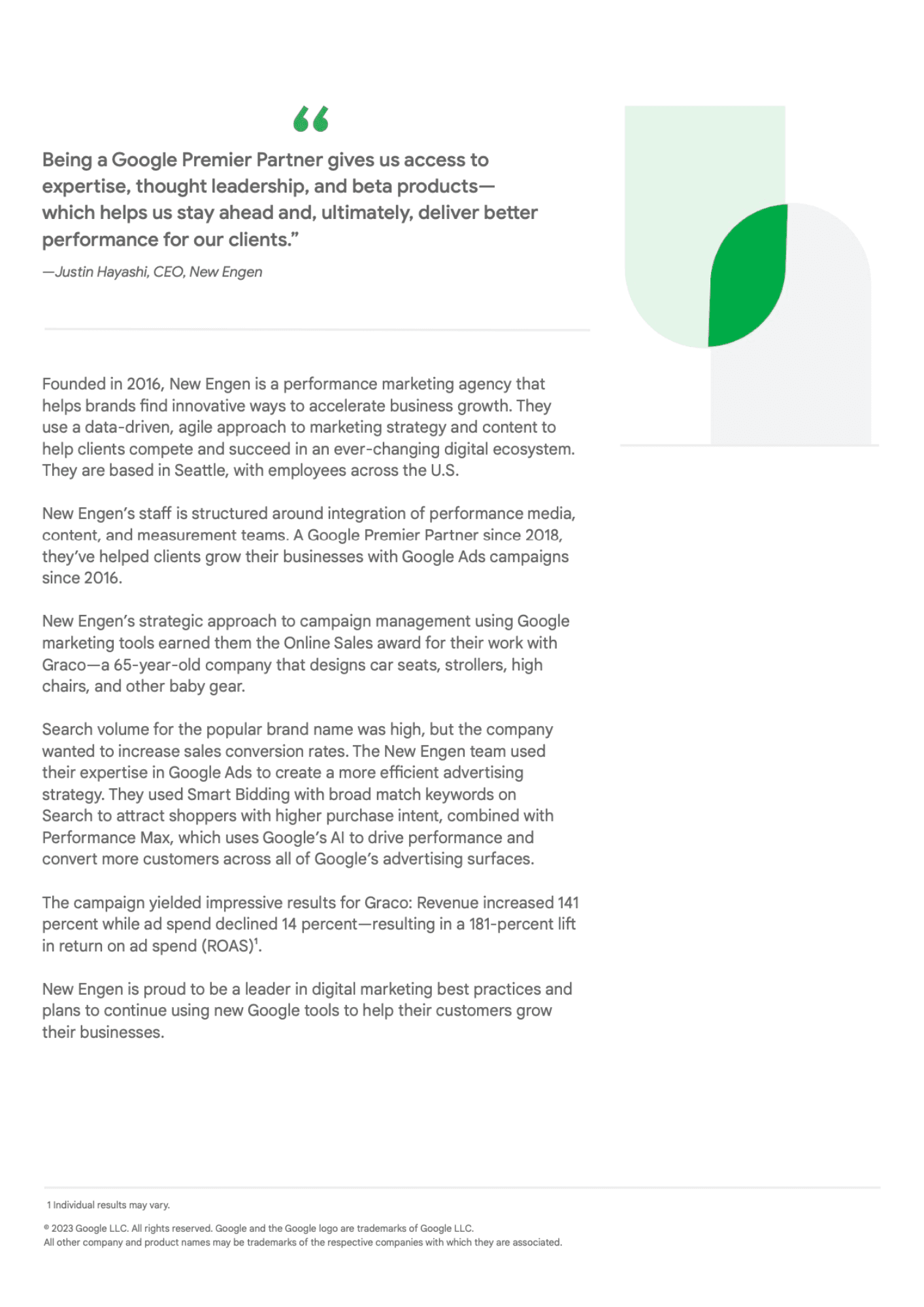 This recognition is a testament to the great work our team has done to drive online sales in partnership with Graco. Thank you, Simone Newman, Alex Lowe, Ross Collins, and Natalia Fernandez for an amazing job well done! Thanks for the feature, Google!

About New Engen
New Engen is a performance marketing agency helping brands find breakthroughs to unlock and accelerate growth. Born digital, tech-forward, and performance-driven, we lean on a data-driven, agile approach to marketing strategy and creative development to help brands outpace their competitors and stay ahead of the ever-evolving digital ecosystem. New Engen is based in Seattle with offices in New York, Los Angeles, Charlotte, and Charlottesville.