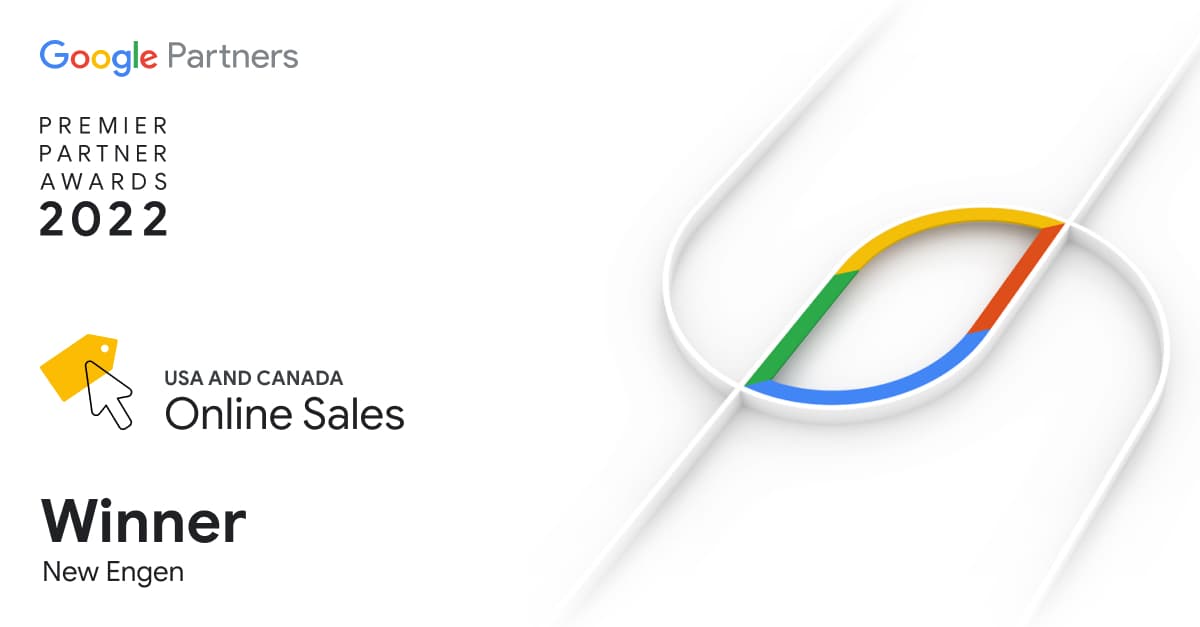 Great work pays off — New Engen took home the Google Premier Partner of the Year Award for Online Sales in the U.S. and Canada!
We'll save the full acceptance speech for another day, but this award goes out to Simone Newman, Alex Lowe, Ross Collins, and Natalia Silvina Fernandez for their excellent work done in partnership with our valued client, Graco (Newell Brands), to drive online sales. It is an honor to be recognized among such great companies.
Congratulations to the finalists, Adlucent, ChannelAdvisor, Logical Position, and Stella Rising — and to the winners in their respected categories, Tinuiti, Wpromote, Logical Position, Five Mill, Dentsu Canada Inc., as well!
Learn more: https://premierpartnerawards.withgoogle.com/winners-2022/