The way consumers find and purchase new products has changed immensely since the pandemic began—with one of the biggest shifts being the emergence of the option to Buy Now, Pay Later (BNPL). BNPL options deliver a practical, interest-free solution, minimizing the sting of large upfront purchases by breaking out the cost into a few interest-free payments.

There are currently three types of BNPL services:
Direct Providers. These include services like Klarna, which gives shoppers the option to split a purchase into multiple payments at the point of sale.
Facilitators. This includes providers like Shopify that integrate with retailers to provide a BNPL option.
Retroactive Providers. These include major financial institutions like American Express and Chase that let users choose how they want to make payments after an initial purchase.
BNPL providers spent big on awareness in 2021.
In the first 9 months of 2021, the 4 biggest BNPL providers spent roughly $52 million on advertising. This effort resulted in some big moves by both eCommerce and retail brands—from Square's acquisition of AfterPay to Target's partnerships with Sezzle and Affirm (now also available on Amazon). By tapping into the nostalgic flexibility of layaway, retailers invested in BNPL partnerships as a way to boost sales and acquire customers in previously untapped segments.

Enter The Klarna Card, the next evolution in BNPL.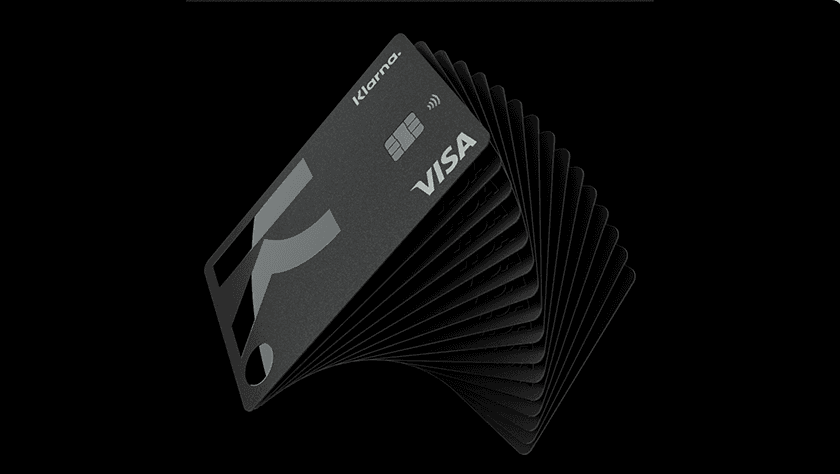 Klarna Bank AB has officially rolled out a physical Visa card, enabling consumers to use the Swedish-based platform's Pay in 4 option both in-store and online.

The introduction of the card in the US comes on the heels of its debut in the UK, Germany, and Sweden. The Klarna Card is a real-life version of the Klarna app experience. Users can access the same purchase options available in the Klarna app while checking out at retailers. They have the option to pay the full balance upfront or use the Klarna Pay in 4 feature to split the total purchase amount into up to four interest-free payments.

What the Klarna Card may mean for retailers.
The launch of the Klarna Card marks the next evolution of BNPL as more providers merge with retailers. A BNPL card blends online and in-store shopping experiences and may appeal to shoppers who aren't as comfortable buying with an app in-store or online, which can serve as another growth lever for retailers of all types.

As shoppers become more accustomed to flexible payment options, retailers will need to consider how customers search and pay for products and services. Ecommerce retailers, in particular, may need to integrate BNPL solutions to facilitate this new expectation of payment flexibility.